OpenSort
Design
•
Development
•
User Experience
In the summer of 2014, I set out to build a WordPress framework that would enable groups to more effectively share knowledge on different topics. For the first prototype, I focused on sharing information about different skills, such as cooking or web development. I designed a taxonomy system for organizing wikis in each skill area. I then added social media functionality such as comments, voting, feeds, and activity notifications.
The demo is fully operational at OpenSort.net.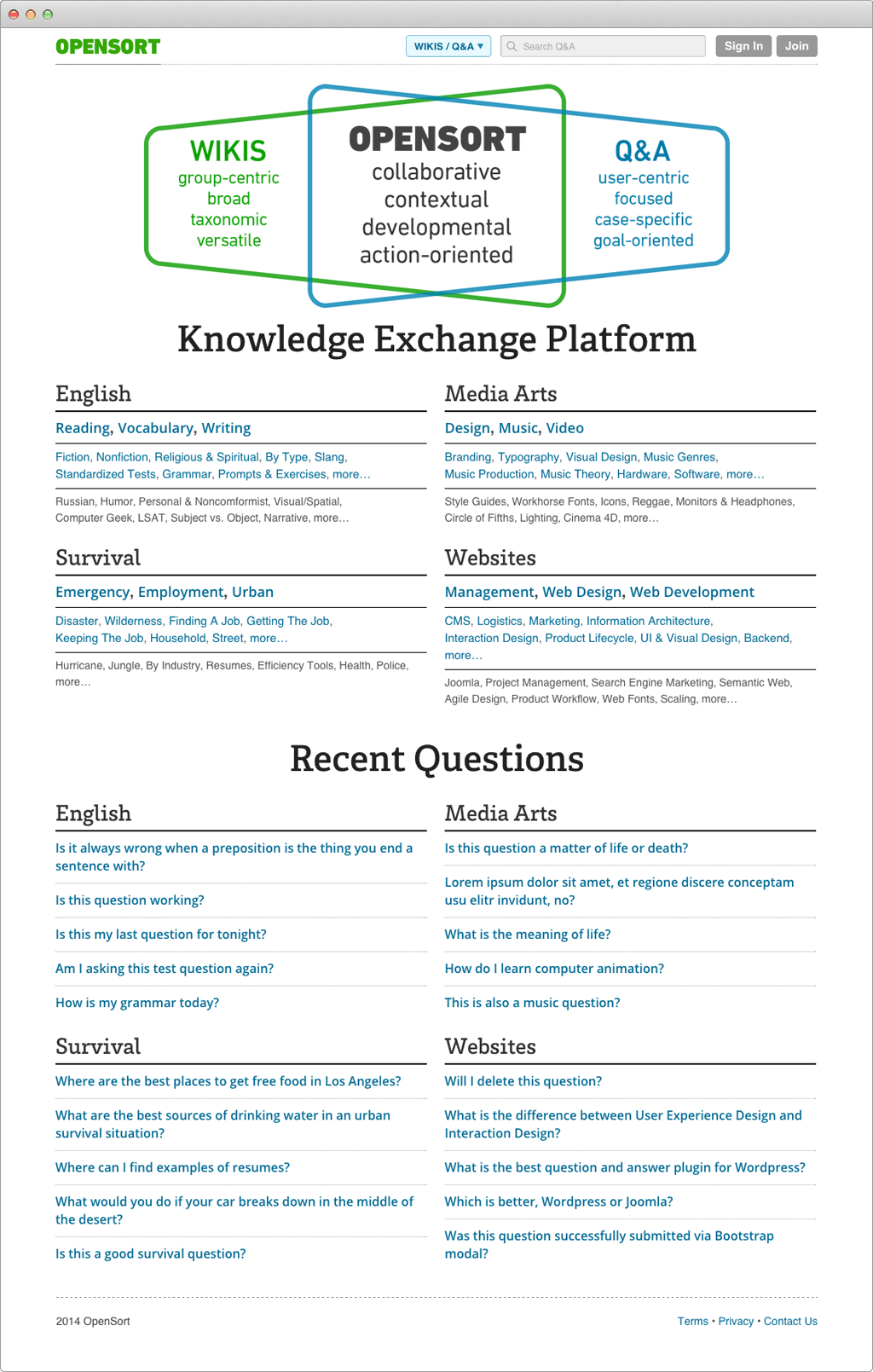 This was an early design of the site.
Subsequent designs of the site focused on enhancing modularity, usability, and scalability.